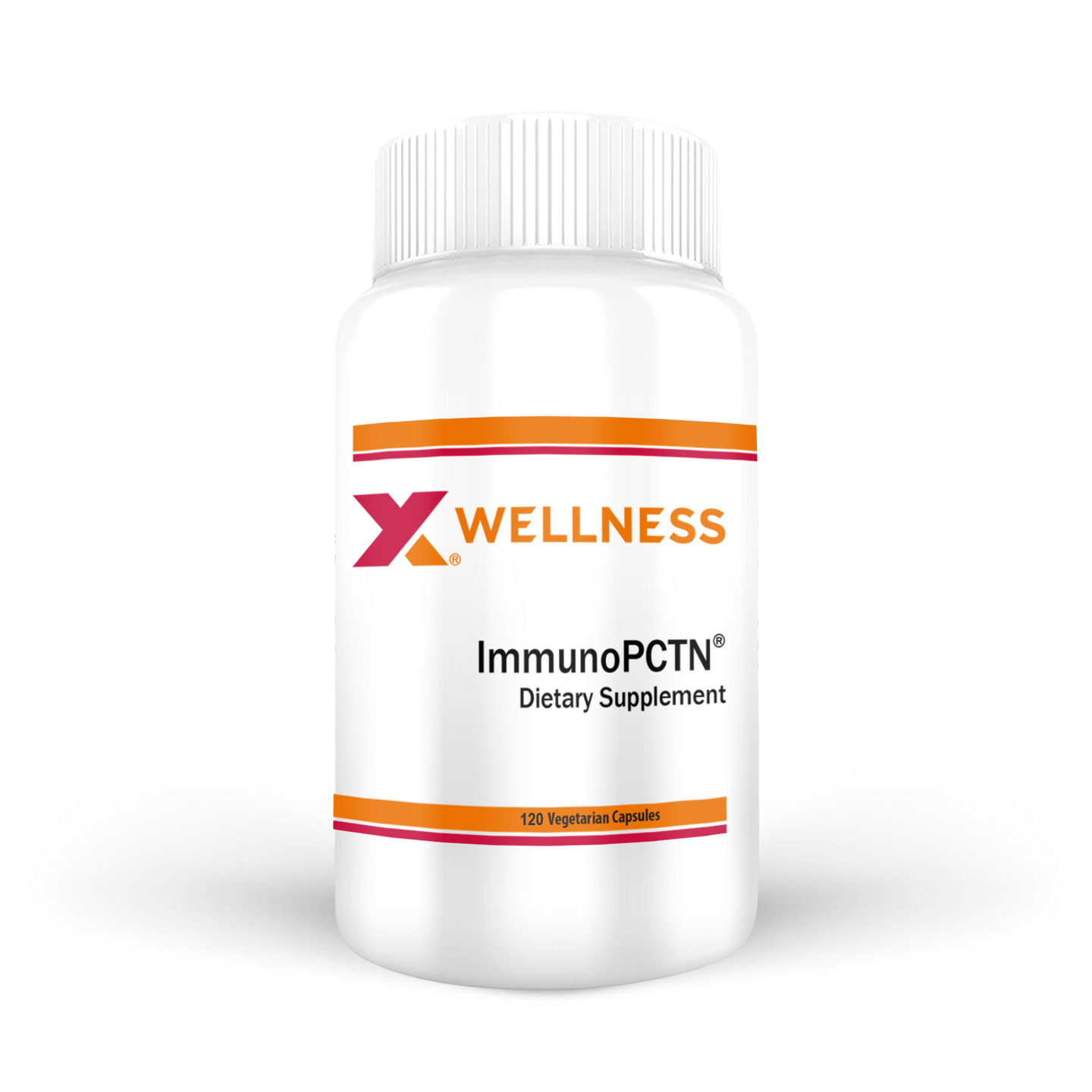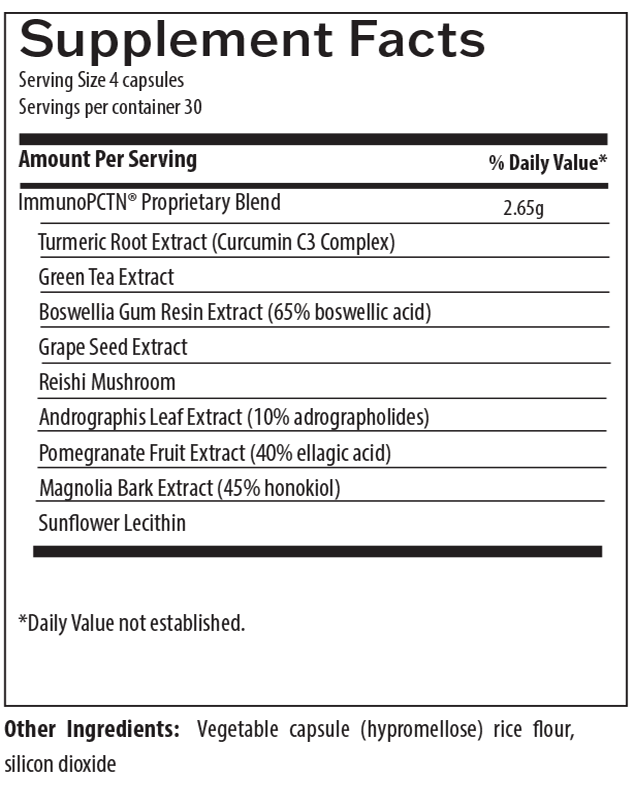 ImmunoPCTN
$79.00
ImmunoPCTN is a synergistic blend of Reishi Mushroom, Green Tea Extract, Curcumin C3 Complex, Grape Seed Extract, Pomegranate Extract, Magnolia bark extract, Andrographis leaf, Boswellia Serrata Extract. Formulated to help support healthy immune system function, and to help support healthy cellular growth and proliferation. 
120 capsules

As a dietary supplement, take four capsules daily, or as directed by your health care practitioner.

Manufactured in a GMP-registered facility in the U.S.A.