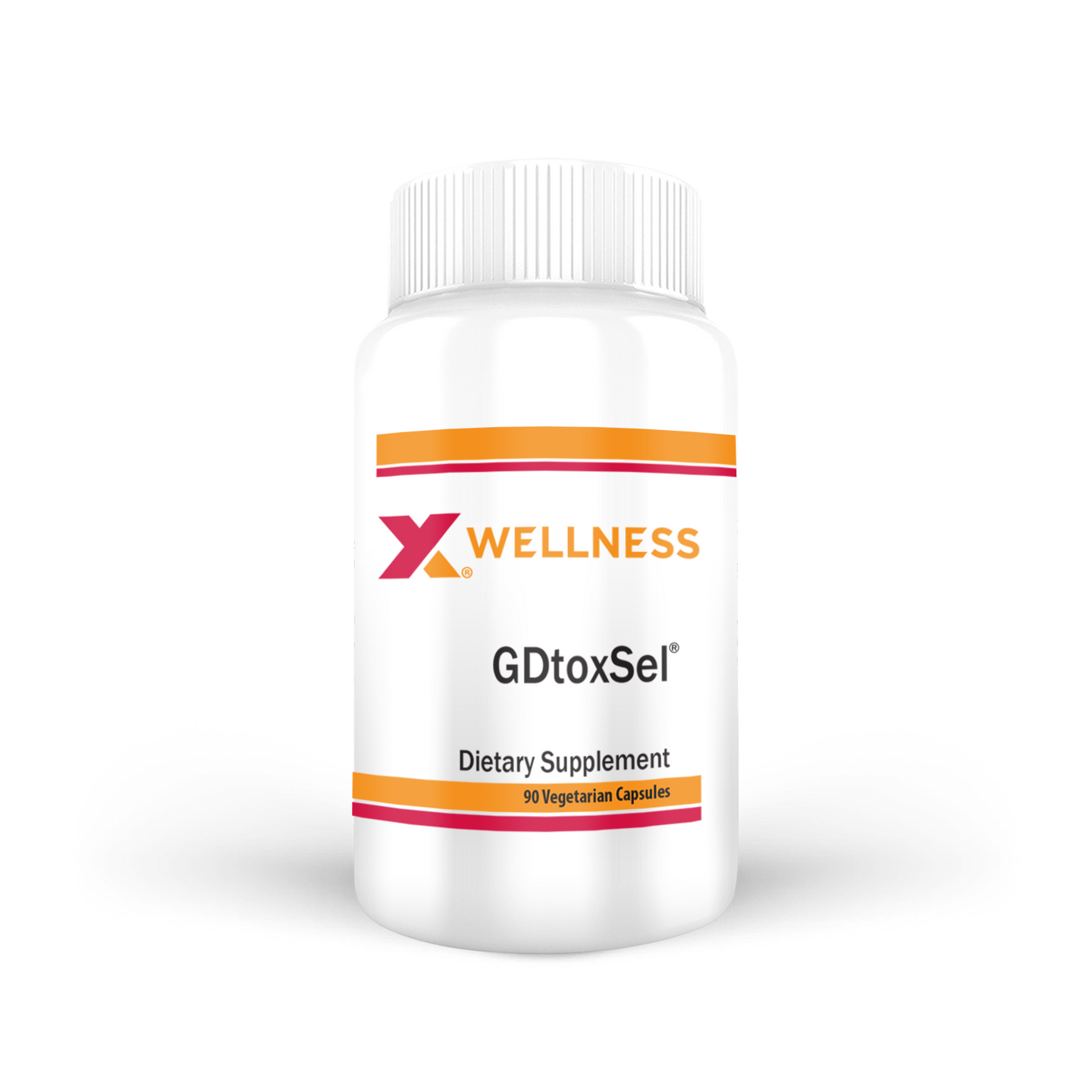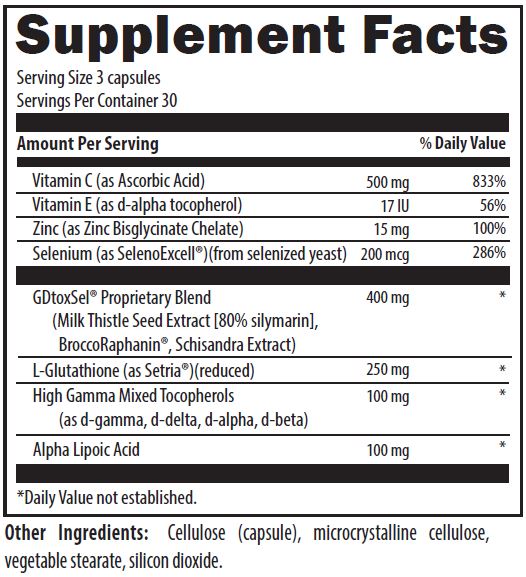 GDtoxSel
$79.00
GDtoxSel is a synergistic blend of nutrients and botanicals designed to support liver function, neutralize excessive free radicals and reduce the environmental toxic load by supporting Phase 1 / Phase 2 detoxification. 
This unique formula contains reduced glutathione, high selenized yeast (selenium), alpha lipoic acid, milk thistle, activated broccoraphanin (broccoli extract), vitamin C, vitamin E (mixed tocopherol), schisandra chinensis and zinc.
90 capsules, 750mg each
As a dietary supplement, take three capsules daily, or as directed by your health care practitioner
Manufactured in an NSF-certified, GMP-registered facility 

in the U.S.A.